HOTEL RURAL IN EL CASTELLAR

TERUEL
Enjoy the exclusive benefits of our official website.
5% discount by booking on our website and long stay discounts
Book your stay at Hotel Rural Curia and enjoy the exclusive benefits of our official website
At the foot of the mountain
Hotel Rural Curia, opened in October 2018, it is built in a historic building from the end of the 16th century, which today still houses the town hall. The Hotel is located in the Sierra de Gudar/Javalambre mountain range, just 30 minutes from the city of Teruel.
On every walk in nature, you get much more than what you are looking for.
When you book here, our Official Website, you will get a 5% discount with the Promotional Code CURIA5. You will also enjoy the following discounts:
The wonderful environment
El Castellar is located just a few minutes' drive from Teruel, in the autonomous community of Aragon, Spain. This charming mountain village offers a peaceful atmosphere and a breathtaking view of the mountains. With its traditional architecture and rich history, it is an ideal place to relax and enjoy nature. It is also an excellent starting point to explore the region and its surroundings.
The Sierra de Gúdar, an imposing mountain range in the province of Teruel, is known for its natural beauty and rich biodiversity, and is a popular destination for hiking, cycling and bird watching. It is also famous for its geological importance, with unique rock and mineral formations. It is an ideal place for those interested in nature and history.
about the activities you can do in the area and the services we have for you at Hotel Rural Curia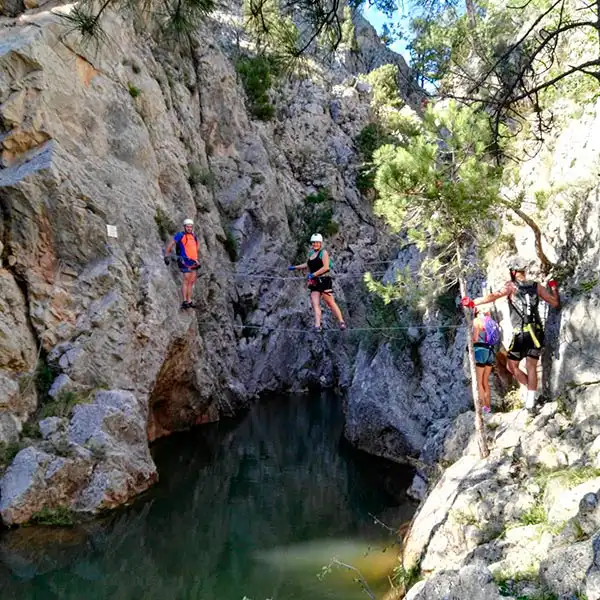 Booking from here, our official website, you will get the best price online Guaranteed!